The Weather Channel |

Weather Under Ground |

Accuweather |

Storm Pulse







Search the Weather Channel


Search Weather UnderGround


Search Acuweather


Monitor Storm Pulse


Forecasts for San Diego, CA, OC, LA, Ventura county, central and northern California. Here is the current data for today's date and the next 3 to 5 days as seen below for SoCal.
Forecasts and experimental data. Swell Charts and projected wave heights. Click here for a printable version of this page with print button




Click here for fishing sea surface temperature charts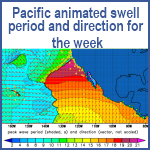 San Diego, CA Scripps data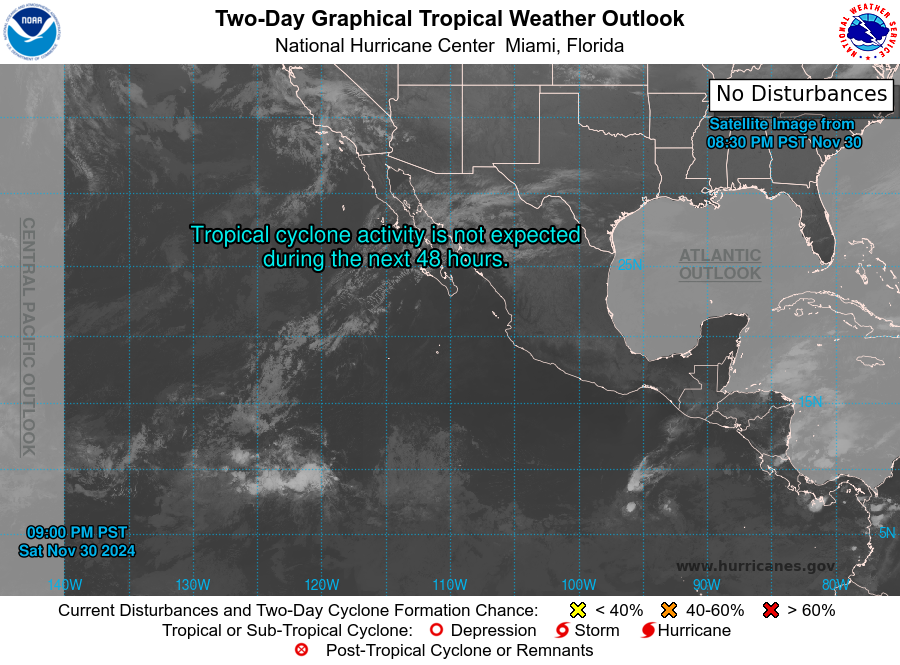 Issuance will resume on May 15th or as necessary. The Eastern Pacific hurricane season begins May 15th and also ends November 30th.




Click here for sea surface temperature charts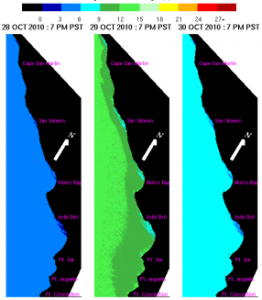 Get the most from your surf report. With surflook surf reports, surf forecasts, live cams and still images you get extensive and easy to follow surf reports from several sources. Surflook.com also utilizes atom feeds, posts and text's from surfers like you.
Visit our Surf Report Page


Surflook's free Windansea cam.
Check outLive streaming beach video here.
Click here to go to the Windansea cam page
Whats the next best thing to riding in the barrel? A virtual barrel here on surflook. If the waves are not pumping at your favorite break or you can't otherwise be there in the green room sit back relax and have a dry haired POV barrel in your favorite chair. Check out these tubes!




Near future surf forecast overview and charts for southern, central and northern California.
Southern Cal Overview

San Diego

View surflook mobile content free with your cell phone at surflook.com/mobile. Supports basic as well as advanced touch browsers (iPhone, Droid, BlackBerry, Pre) and is also backward compatible with older mobile devices with a display optimized for each.
*Standard mobile wireless rates apply for your cell phone plan.

Try the Puffin Browser. The fastest mobile web browser with flash support for viewing flash surf cams Click here Viewers can stay on surflook's main site with their smart phone or iphone and view faster cam loads with flash support for flash based surf cams.

Surflook is working on optimizing the mobile site and improvements will be in the lineup for the future.

SURFLOOK is in constant progress and a process that will continue to improve. The Website will look to add spots and reports and improve the way it reports for each spot. At the moment it uses an anomalous process in pulling report data for its surf spots. Contributions and suggestions are welcome.

Surf cams: beach cams on surflook.com click here for our cams page. Check the surf and save time and gas when deciding where you want to surf. View our free surf cams page and be sure to be stoked on the free HD cams.Surf Cams


Daily feed video links.
Scroll down to view embedded videos submitted by users selected by surflook posted here.




The Search for Freedom from The Search for Freedom on Vimeo.









New videos all the time


Send us your youtube videos. If the quality is good they will be selected and posted here.









Take a virtual tube ride:









songs-player.blogspot.com


youtube

























songs-player.blogspot.com


soundcloud


Other Artists:



Dick Dale King Of The Surf Guitar




Daize Shayne Surfer, Model, Musician