Surf Park Summit 2013
The very dynamic interactive and graceful sport that started with local islanders in the islands of the pacific is now on the verge of being enjoyed by anyone in Anytown USA / Anytown Planet Earth.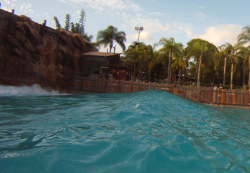 This September surfers, legends, engineers, researchers, developers, and investors will descend into Laguna beach to the seven degrees venue for the Surf Park Summit.
Event attendance is by invite only and ticket prices increase as the event draws closer.
Request an invite and get more info at the surf park summit website here
The technology has long been there and there are many companies with different ways of doing it. The innovation has developed nicely over the past decade.
The wavegarden park is already being surfed in the basque country in Europe and 2 new parks are underway in Bristol and the Isle of Wight. See the video below.

Along with future ocean forecasting development as well as shelving/hiding technology with the wrong impacts… surflook has been shifting attention to wave generating technology and seeking out investors and developers for a perfect spot in inland southern California.
Interested investors, developers and other interested parties please contact surflook.com to pursue further opportunities.